sometimes, the best place to have a photoshoot is in your backyard. use what you've got. like a giant pile of leaves.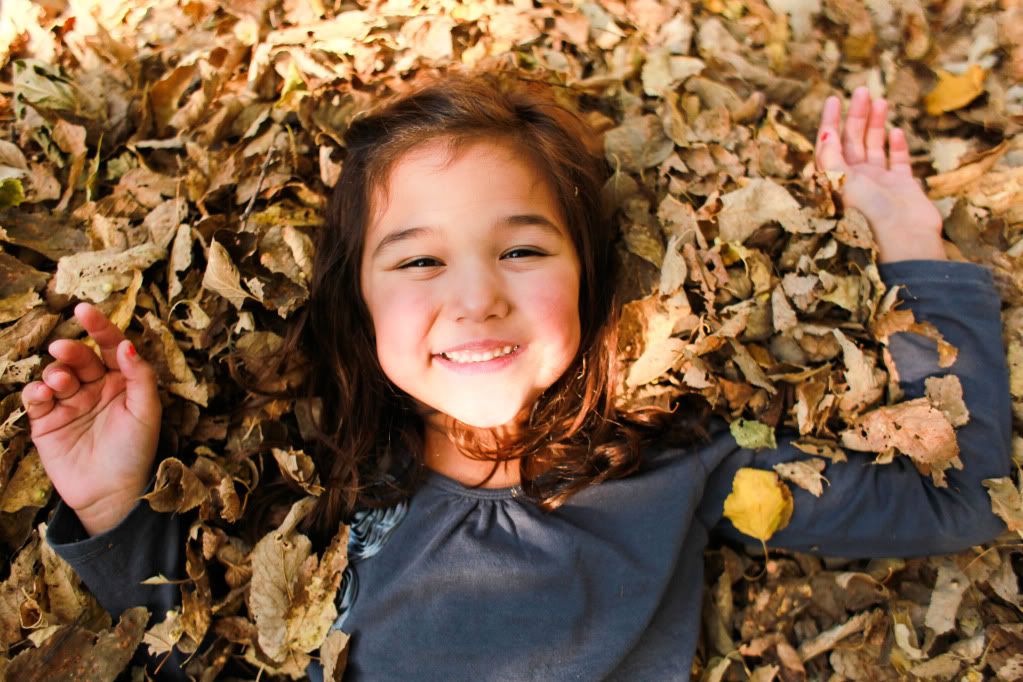 tell your mother that i'm sorry your cute white pants are forever ruined. boo.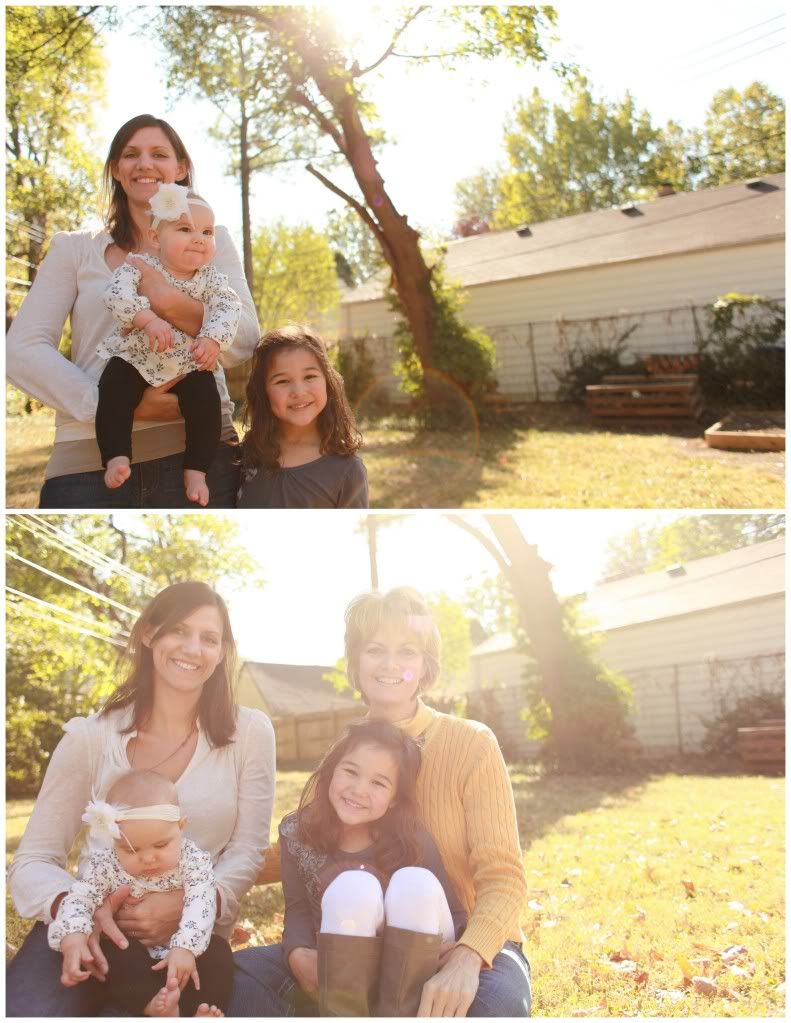 i heart this picture the most: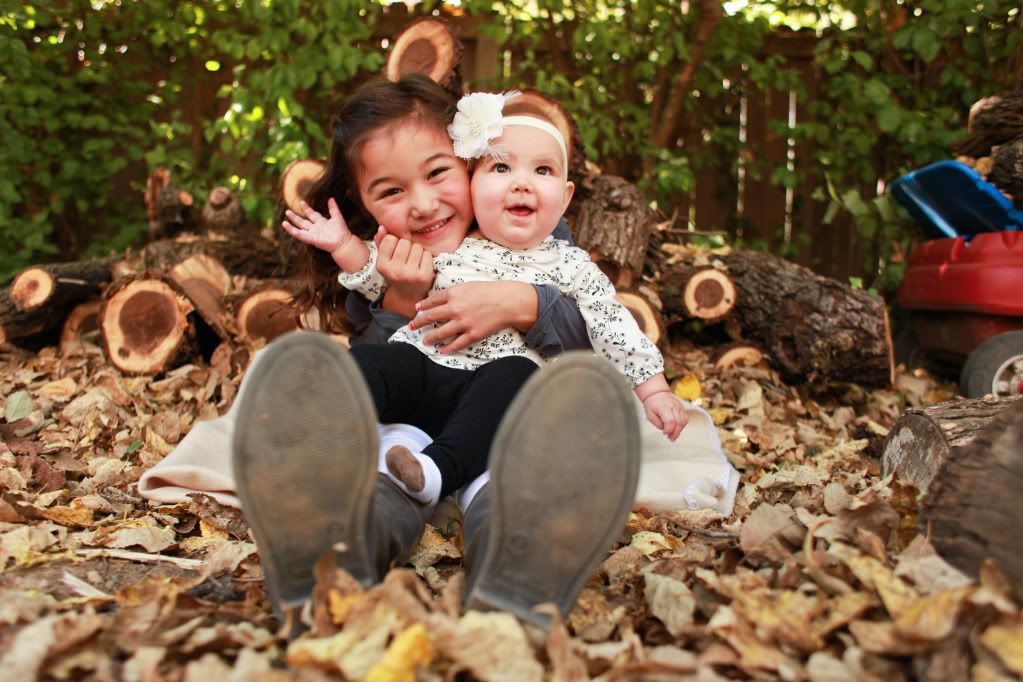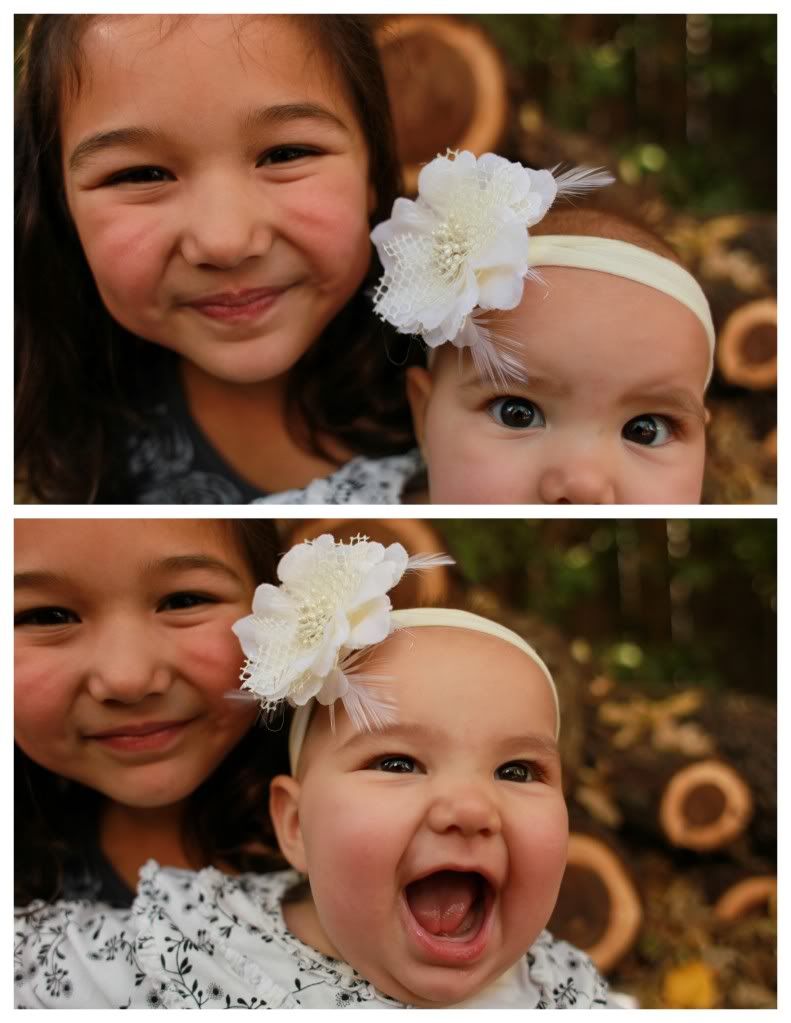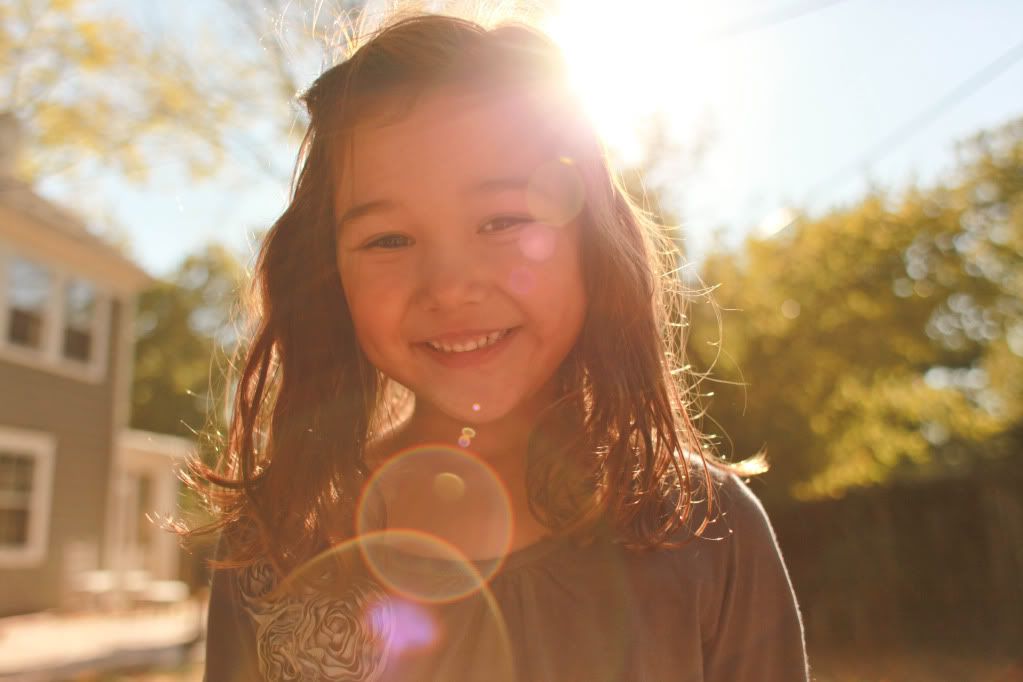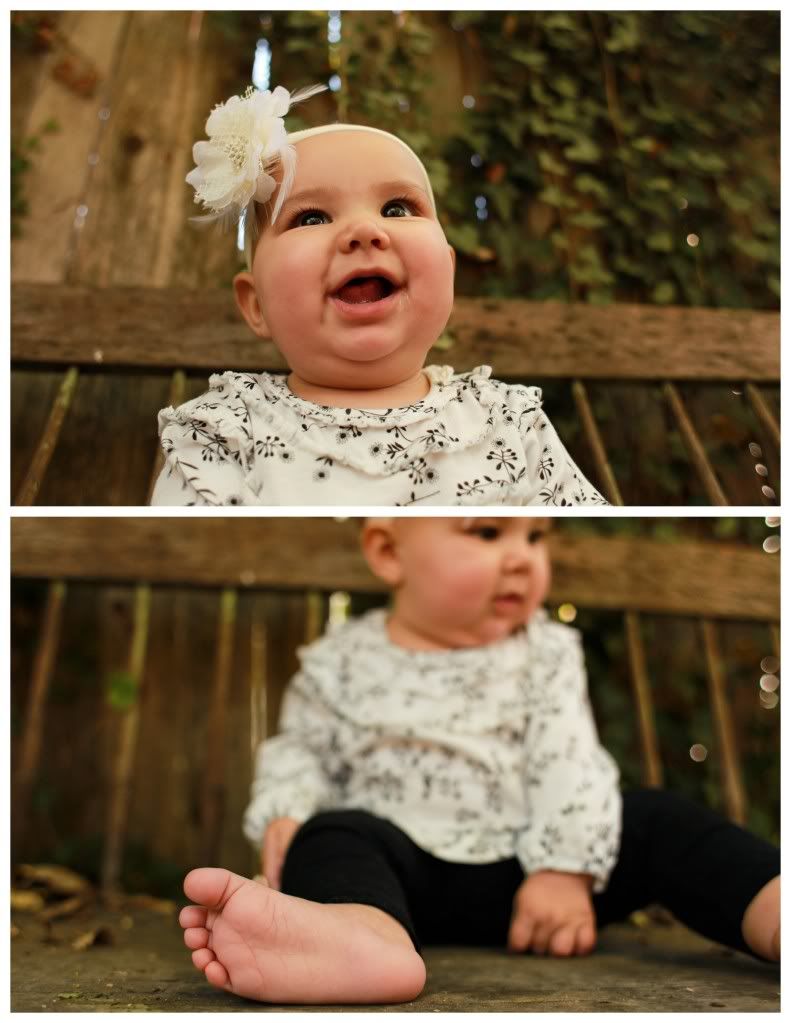 how sweet is this chubby nugget? that double chin is to. die. for.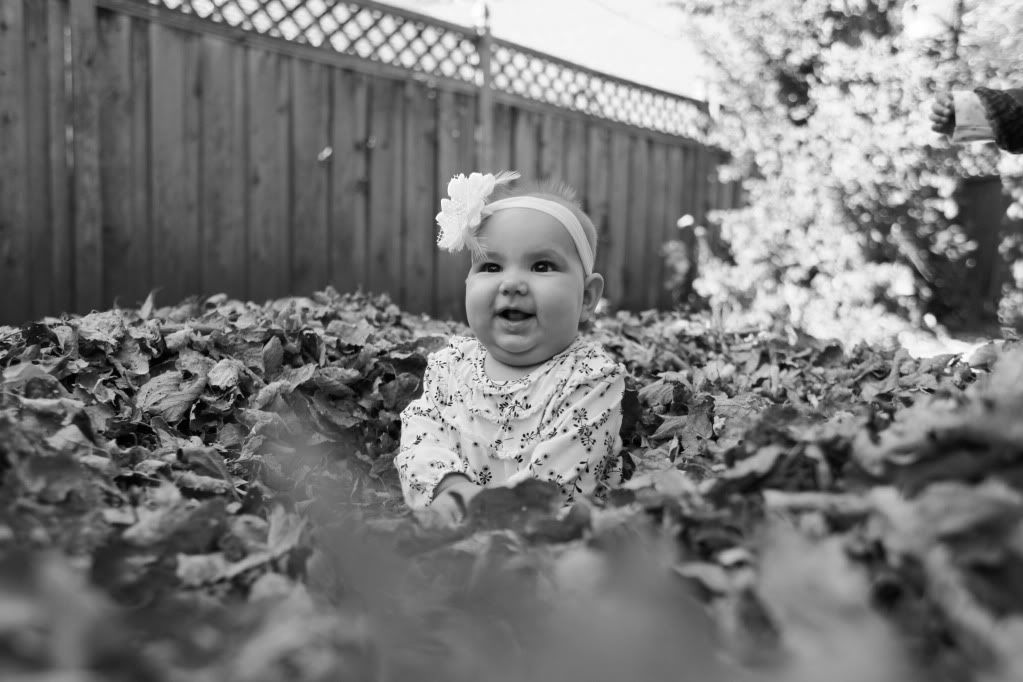 and does this nice lady look like a grandma? i think NOT. too cute.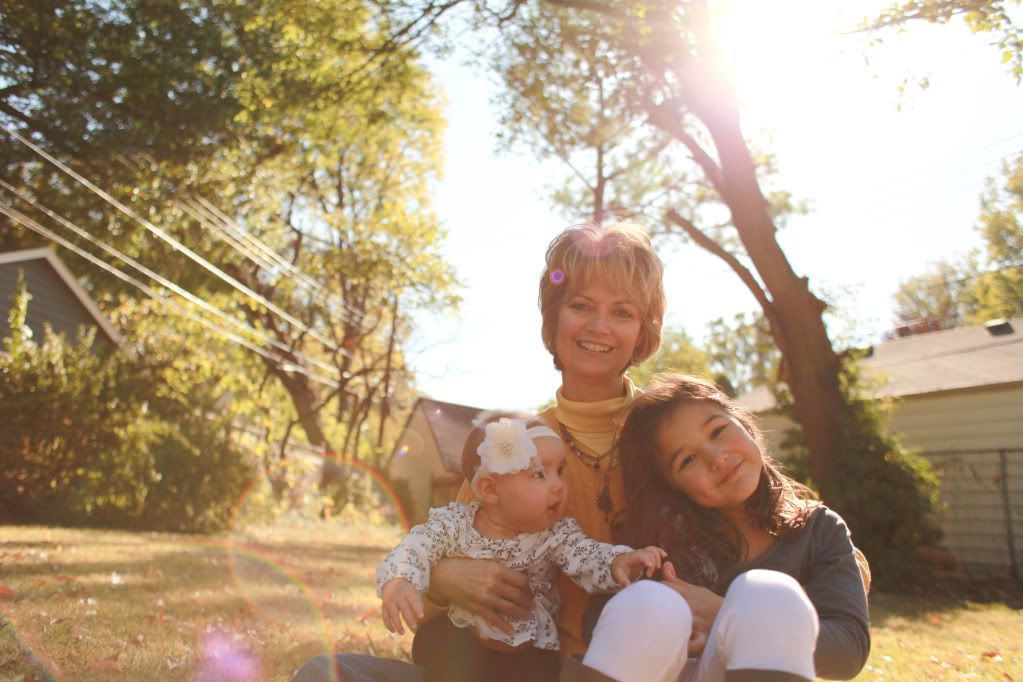 happy fall!